"Black & White" Black Walnut Dining Table
(SOLD) $3,050
-----
Different from all my other tables thus far, these table legs are obviously white. Gloss white. I think the contrast between the black walnut table top and the legs is a killer combination though! When my client asked me to use gloss white paint I jumped at the opportunity.
We set the table roomy for four guests, but you could easily squeeze in up 8 using the ends.
We fabricated the legs in-house using 3" x 2" rectangular steel, to complement the solid 1-3/4" black walnut top. Gloss white paint.
Each piece is finished with a protective oil and hardwax blend for a beautiful and warm matte finish. Finish will not water-spot.
Dimensions (w/ legs):
78" L x 37" W x 30" H
*inquire for bench pricing*
-----
Interested in something similar? Prices on smaller (5' x 3') live edge dining tables start at $2,400 + shipping.
*Any size is possible and we can create a wide range of leg styles!
* Lead time is an average of 3-5 weeks, depending on complexity.

* Also available for pickup in the Indianapolis and Fort Wayne areas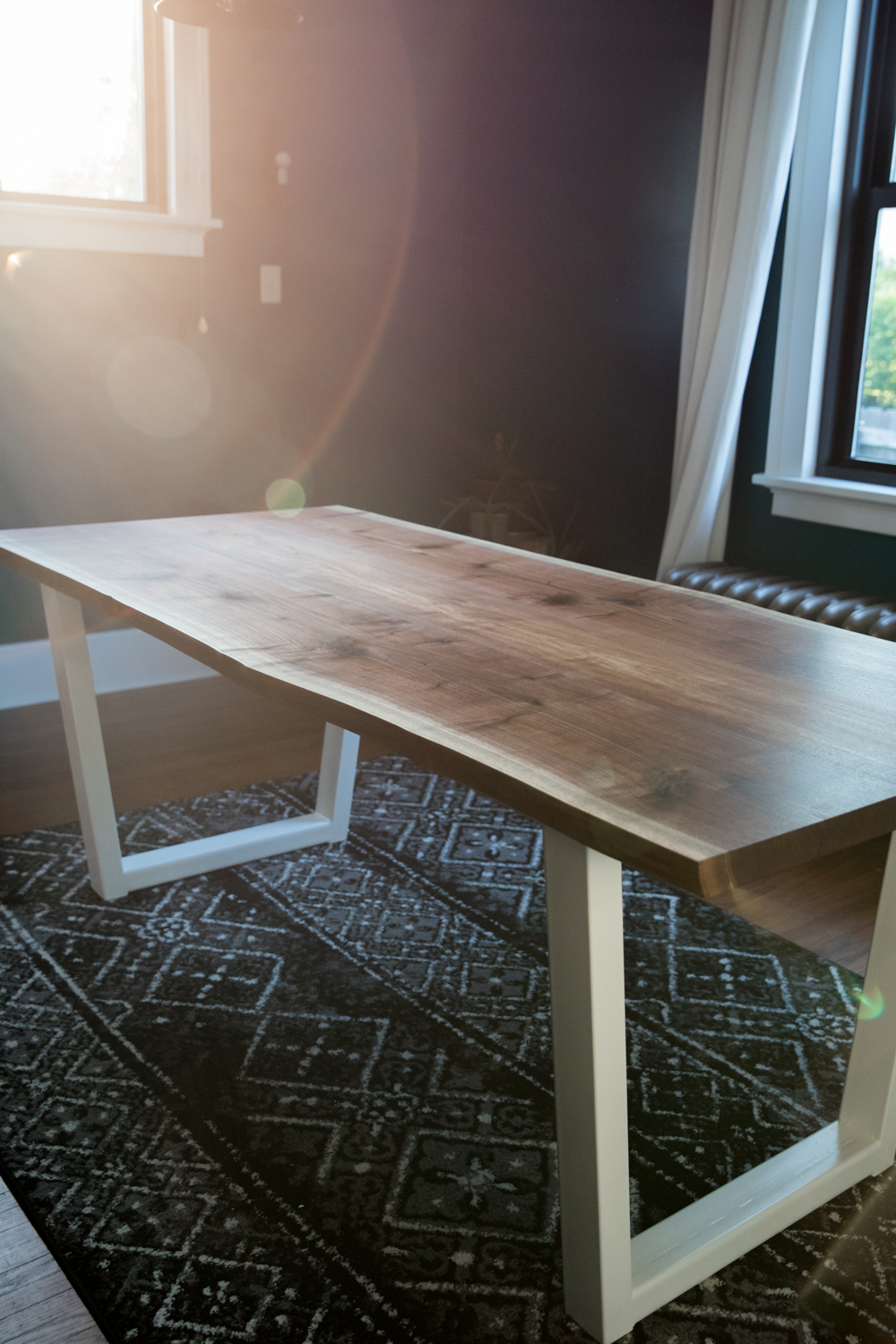 Interested in an item like this? Get in touch below for a quote!